Pick-up and Drop-off Locations
Our team can pick you up from virtually anywhere ( that a boat can reach ). We have several standard locations for pick-up that are convenient and safe! We also have the ability to pick-up at any private residence you are staying at ( with a dock ) or any community dock you have access to! If you have another specific location where you would like to begin and end your day please let us know when booking. ***Pick-ups at a location other than our standard location must be approved by our team. Some locations may be out of reach by boat, due to the size and geography of Lake Travis***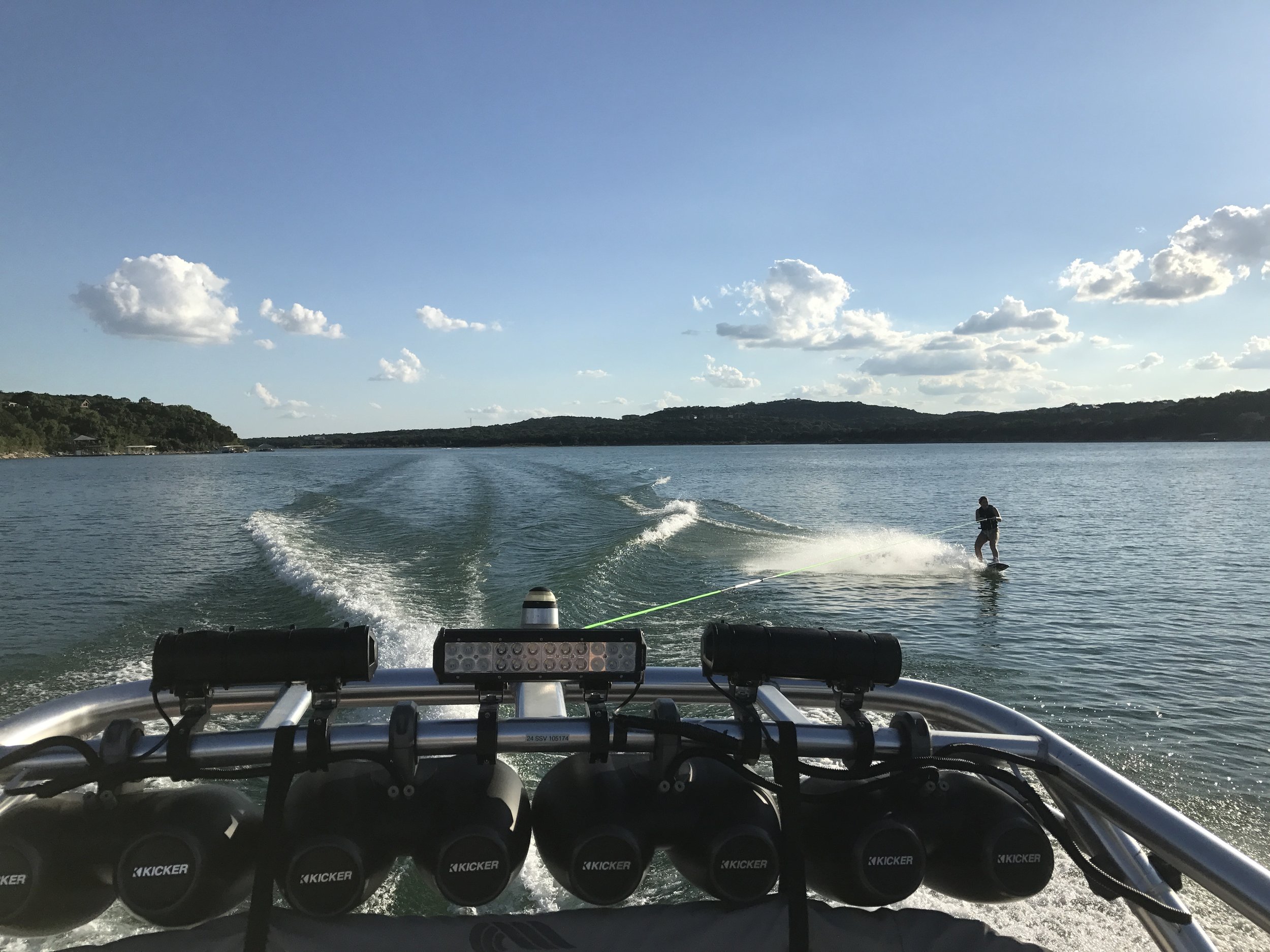 Mansfield Dam: (Standard Pick-up for all Rentals)
The closest location to Austin's center, this ramp and dock offers plenty of parking space and quick access to the main road ( Hwy 620 ). Just a short ride from the dam you will find calm waters and 30+ foot cliffs to jump off! Around the corner and down the lake, a short bit, you will find the massive cove that houses Volente Beach Water Park and plenty of room for tubing, surfing, and wakeboarding. Another 5 minutes from there you will find the world famous Devil's Cove, this cove gives Lake Travis the reigning title of the #1 party lake in America! After a long day on the lake, you will find a hand full of restaurants with breathtaking views overlooking Lake Travis and its beautiful sunsets!
Jonestown/ Lago Vista/ Leander (North of the Lake):
( Jones Brother Park ) This pick-up location is ideal for groups staying on the northern shore of Lake Travis. Located just around the bend from Devil's Cove you won't miss a second of the action; also this location puts you right in the middle of our preferred wakeboarding and skiing spot! *Your reservation time may be slightly adjusted when using this location.
360 Boat Ramp:
Located just west of Austin under the famed Pennybacker Bridge, this location puts you within two-hundred yards of Lake Austin's Party Cove, and the famous rope swing! Being a central location on Lake Austin, this area also provides quick access to one of the best wakeboarding and surfing areas on the lake. The 360 Ramp is ideal for everyone, being right off of "Loop 360" in Austin, this makes for a quick trip from anywhere.